OUR NEW VPOP SIGNS ON SITE AT LAST !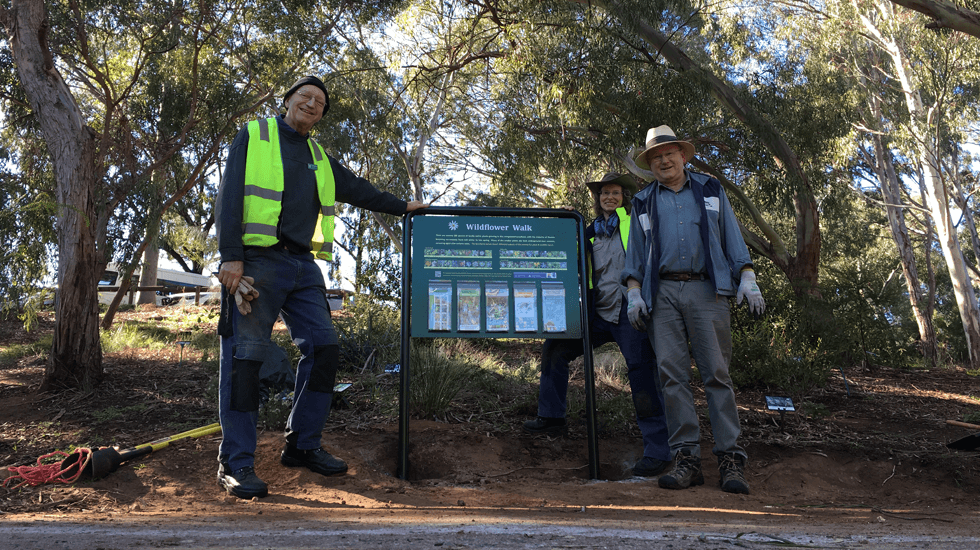 We have finally installed our new information sign in the Gilberton Woodland, our large dispensing sign on the Wildflower Walk (pictured) and one of the 2 smaller directional  signs also on the Wildflower Walk.
The new brochure sign at Vale Park is designed to dispense our popular Wildflower Walk  pamphlets, included the Wildflower Walk Information, Wildflower Plant ID, Wildflower Uses by Aboriginal People and Native Orchids brochures.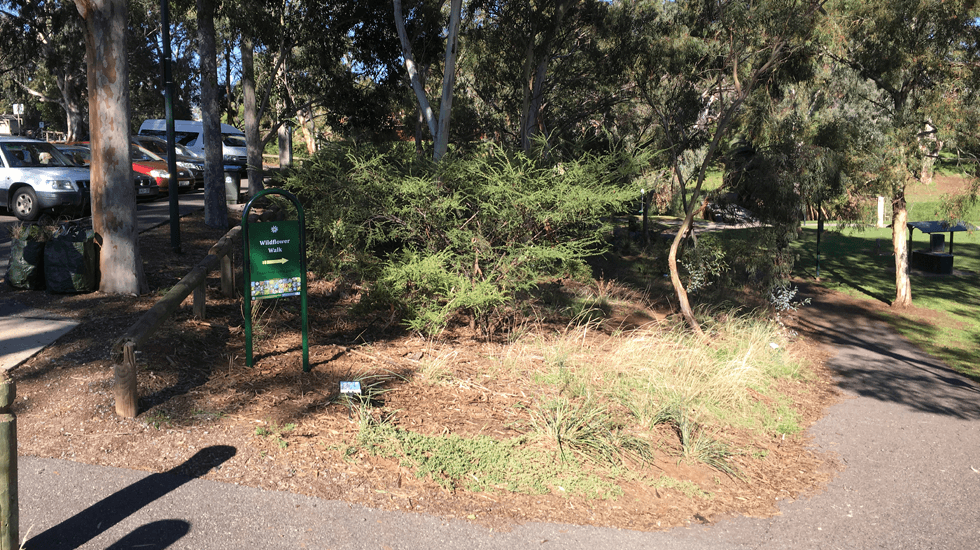 As can be seen, one of the smaller Wildflower walk directional signs has been installed  on the top carpark/tennis court end of the Walk.
The second Wildflower Walk directional sign will be  installed shortly  on the lower side of WW visible from the bike path near the river.
We are grateful to DEWNR for providing a Community Action grant to fund the signs, as well as to Walkerville Council for approving the signs and for assisting with their installation (special thanks to Grant!).