Native orchids are sprouting on our Wildflower Walk from late April 2017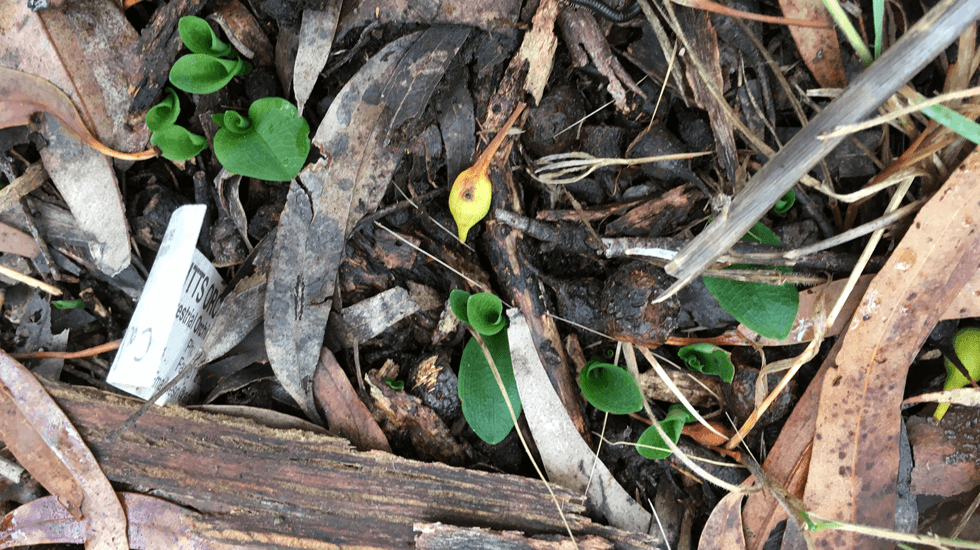 We have  noticed the first of 2017's native orchids sprouting on the Wildflower Walk including the little rosettes of the Blunt Greenhood (Pterostylis curta, pictured on 25.4.17) in a number patches. By 1.5.17, two more native orchid types had sprouted including the tiniest leaf of a King Spider Orchid (Caladenia tentaculata, syn. Arachniorchis tentaculata) as shown.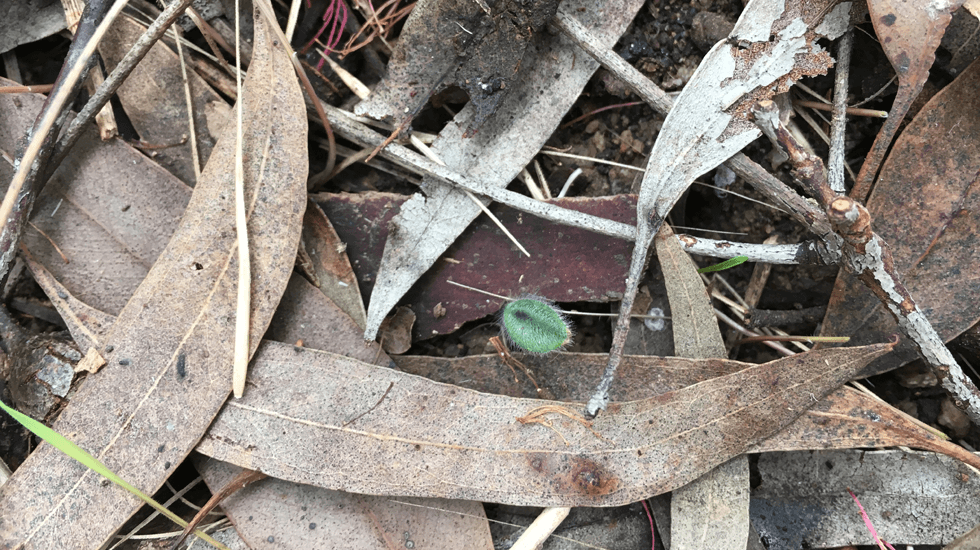 On 1.5.17 we also saw sprouting Nodding Greenhoods (Pterostylis nutans), conveniently located beneath their orchid trail sign as shown.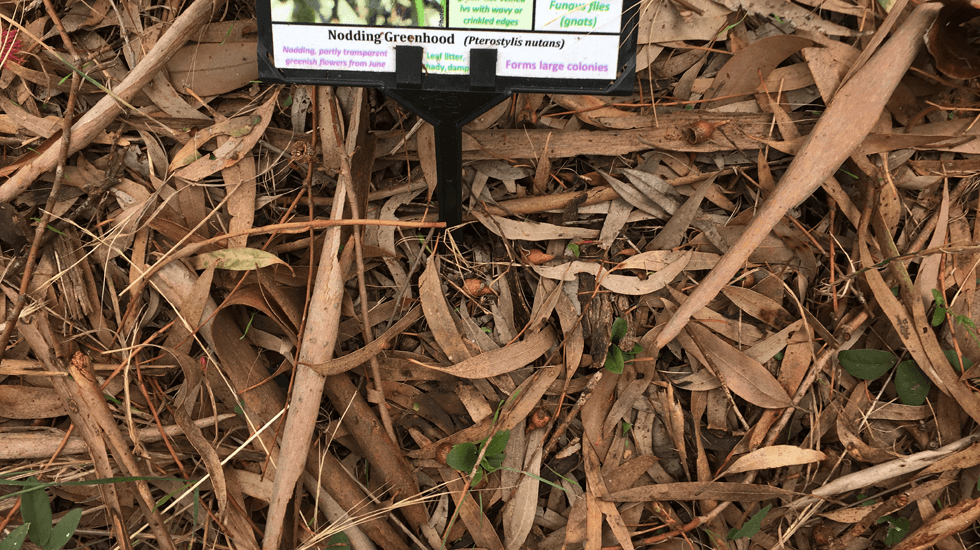 There should be many more coming up shortly (when we get a little more rain?).  
We will try to update the plant labels on the Wildflower Walk asap, so that plant locating and identification are easier for everyone.  
Our large signs should be installed on site shortly as well. Yay!