Native Orchids
Open Woodlands are a favourite habitat of our native orchids which had almost disappeared from the Adelaide Plains (only 1 remnant species left out of over 100!). Therefore, at the Gilberton Woodland we are attempting to reintroduce over 12 species of native orchid.
So far most are surviving very well  and we are particularly thrilled with the absolute proliferation of the Pink Fairy orchids (Caladenia latifolia, see photo below)  from 3 plants in 2010 to probably over 100 flower spikes in September 2014.  We now have over a thousand plants at Gilberton  including all the seedlings coming up in late July & August 2015.
They are pollinated by solitary native bees that shelter on site and especially love visiting our native lilies.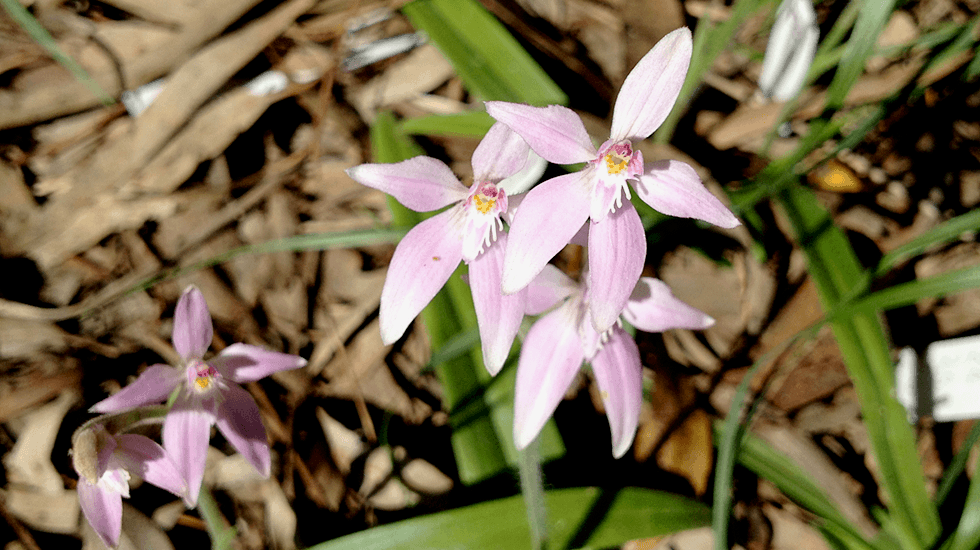 Due to our success in re-establishing native orchids, in 2014 & 2015 SA Water consulted VPOP for advice in saving hundred of orchids threatened by major works at the Kangaroo Creek Reservoir. We were thrilled when in return, SA Water gave us  pots of rescued orchids of various species to plant on our sites, including  14 pots which were planted at Gilberton in early August 2015.  One of these pots included the tiny but lovely Stately Helmet Orchid (Corybas diemenicus) below which was flowering when we planted it.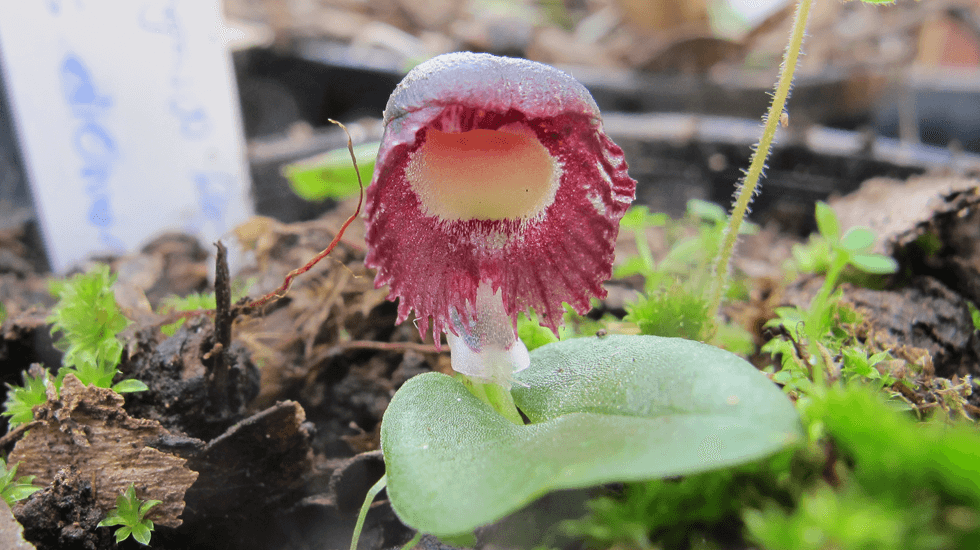 Some of the other native orchids growing at Gilberton are included in the gallery below.